Alliant Powder Pro 2000-MR Power Smokeless Gun Powder Description
Every container of Alliant Smokeless Powder is backed by a century of manufacturing experience and the most demanding quality control systems in the industry.
Chemical composition, grain form and size, and overall density are continually monitored and evaluated in a ballistics lab to assure consistency.
Power Pro 2000-MR has improved velocity and homogeneity from Lot to Lot, making it a popular choice.
The Power Pro 2000-MR powder is a spherical powder designed for medium rifle calibers. It has enhanced velocity and density, making it easier to meter than previous powders.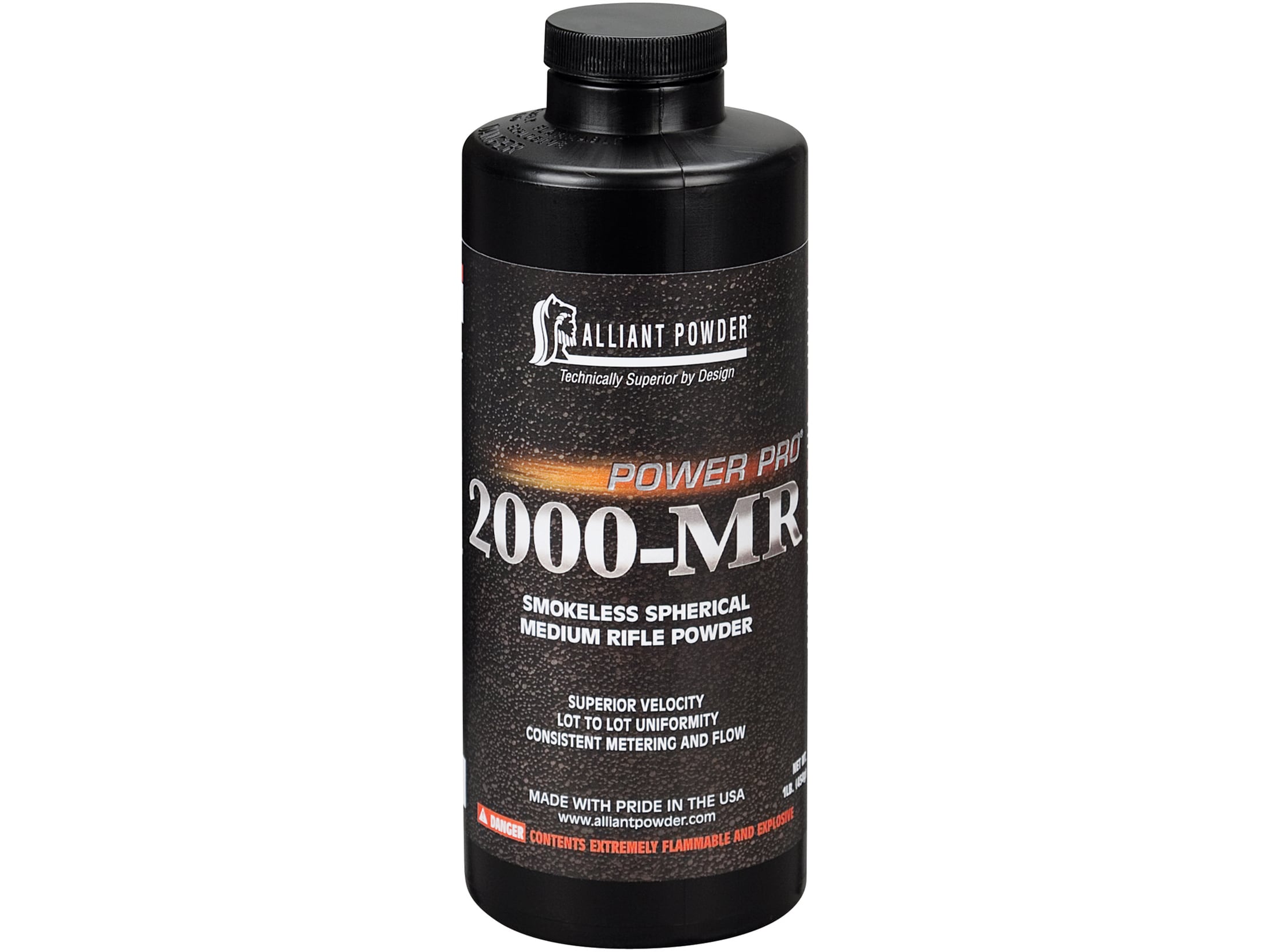 Because it is developed for a specific cartridge and application, reloaders will be able to manufacture a load that is similar to that of factory-loaded ammunition using it.
The 223 Remington and the 308 Winchester rounds performed admirably.
Manufacturer's Cautionary Statement:
Do not load the cartridges with more than the maximum loads specified in the reloaders handbook.
There should never be any mixing of two powders, regardless of the type, brand, or source of the powders.
Never replace any other smokeless powder for black powder or any other substitute for black powder.