Goex Reenactor Black Powder is devoted to and made for the historical reenactor and the value-conscious black powder leisure shooter. This product loads by volume charge as regular-grade black powder and is suited for blank fire in Muskets, Carbines, Pistols, and Cannon.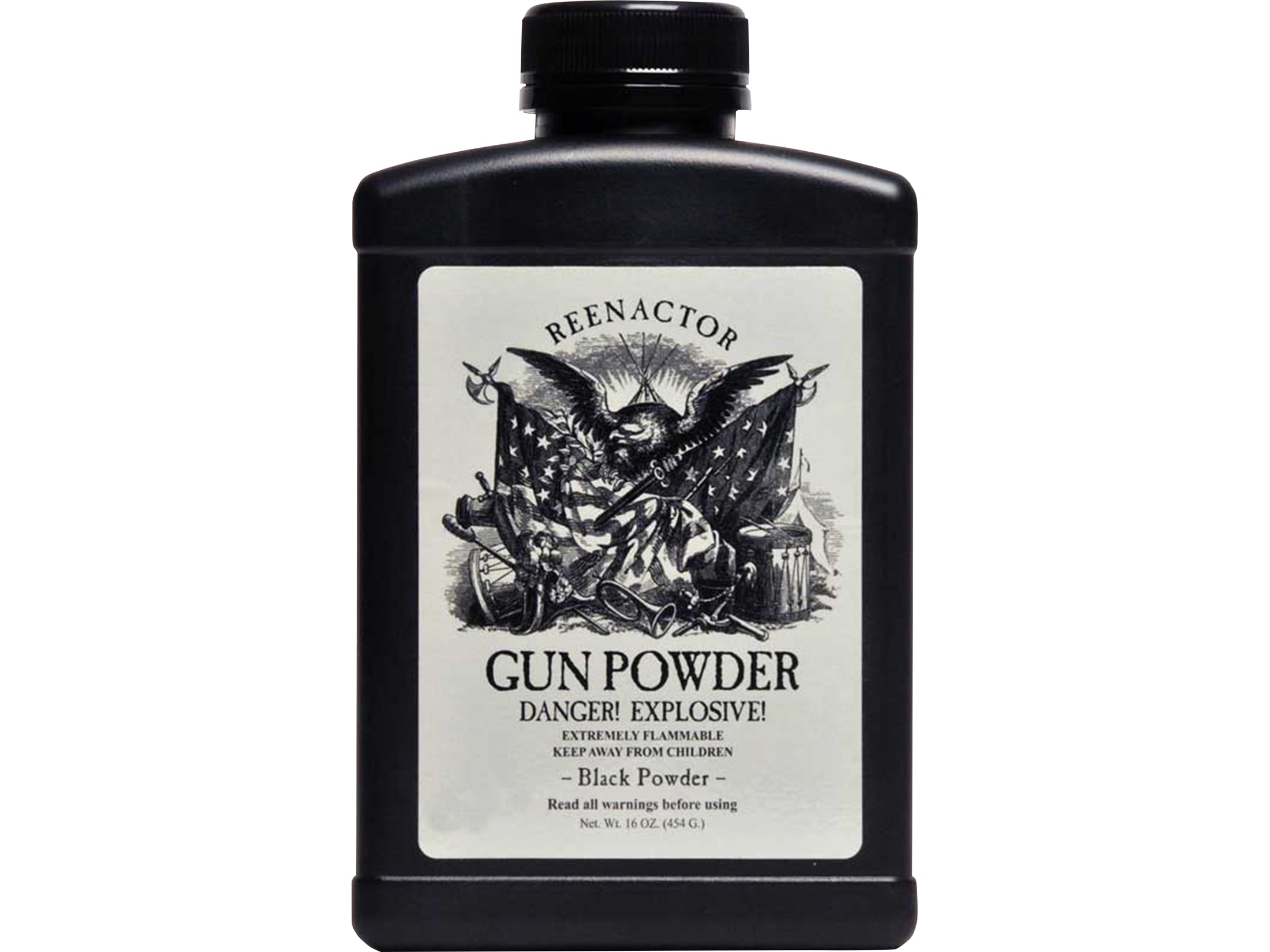 Nonetheless, it is also ideal for loading in recreational round ball muzzleloaders, where it operates well at low pressures. With 100% black powder ignition, it is incredibly consistent with every shot. Reenactor Gunpowder is reasonably priced for the budget-conscious shooter interested in living history.
A black powder substitute is a substitute for black powder in muzzleloading and cartridge weapons. Black powder alternatives have several benefits over black powder, the most important of which are reduced sensitivity as an explosive and enhanced efficiency as a propellant powder.
Goex Reenactor Black Powder Warnings from the Manufacturer:
Do not exceed the loads displayed in the reloaders guide.
Never mix any two powders regardless of type, brand, or source.
Never substitute any smokeless powder for Black Powder or any Black Powder substitute.
This product may expose you to lead, which is known to the state of California to cause cancer, birth defects, and other reproductive damage.
Weight1.17 lbsDimensions1 × 1 × 1 inBrand
GOEX Black Powder
Product Type
Black Powder and Substitutes
Weight1.17 lbsDimensions1 × 1 × 1 inBrand
GOEX Black Powder
Product Type
Black Powder and Substitutes