IMR 4451 Enduron Smokeless Gun Powder Description
When E.I. DuPont created the corporation more than 200 years ago, he began manufacturing IMR powders for use in many applications. The IMR line of powder is trusted by reloaders all over the world because it is versatile and may be used in a variety of reloading situations.
One of the most notable characteristics of the Enduron series is its copper fouling eliminator, which is insensitive to temperature variations, as well as its optimal loading density and environmental friendly design. When the weather is hot, sight in your gun; when the weather is cold, fill your tag.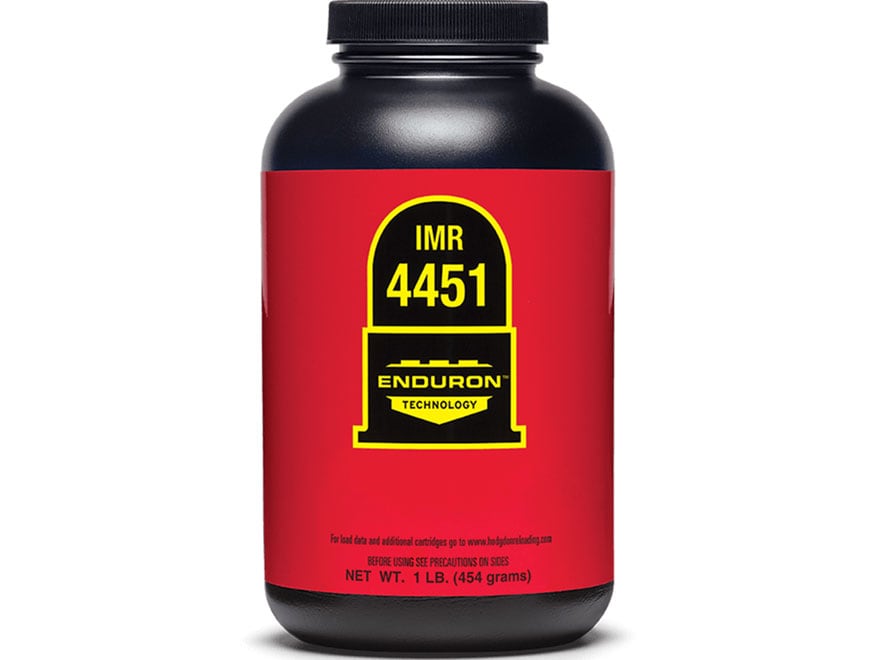 Another Enduron Technology extruded powder, IMR 4451, provides excellent performance in a variety of cartridges, including the classic.30-06,.270 Winchester, and.300 Winchester Short Magnum, to mention a few. A large number of cartridges with a mid-range burn speed are well suited for this propellant.
Important Information to Keep in Mind:
Keep the loads in the reloaders guide no higher than what is specified.
There should never be any mixing of two powders, regardless of their type, brand, or source.
Never replace any other smokeless powder for black powder or any other substitute for black powder.