IMR 7977 Enduron Smokeless Gun Powder Description
IMR powder production dates back more than 200 years, when E.I. DuPont founded the company. The IMR series of powder is trusted by reloaders all over the world and is suitable for a wide range of reloading applications.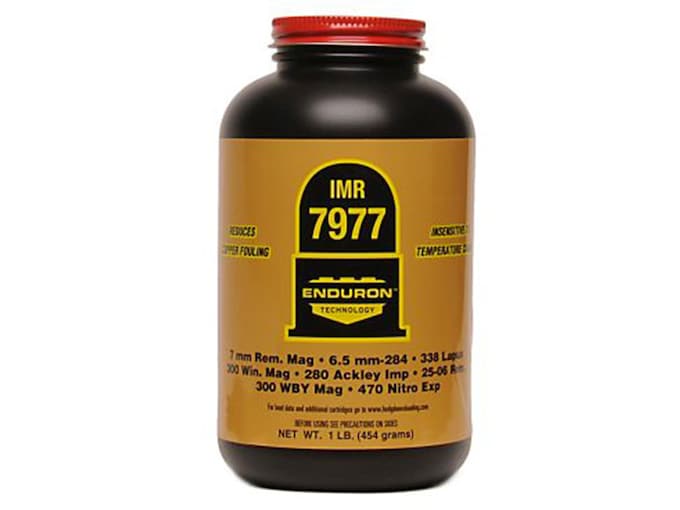 Enduron Technology extruded powder with the slowest burn rate, IMR 7977, is a true magnum cartridge propellant. It performs admirably in cartridges such as the 300 Winchester Magnum, 7mm Remington Magnum, 338 Lapua, and a variety of others. Loading density is ideal for magnums, filling the case nicely at maximum charges and contributing to excellent uniformity and accuracy. The 7mm Remington Magnum has "never had it so good!"
Important Information to Keep in Mind:
Keep the loads in the reloaders guide no higher than what is specified.
There should never be any mixing of two powders, regardless of their type, brand, or source.
Never substitute any other smokeless powder for black powder or any other substitute for black powder.