Federal Premium has used its 95 years of ammunition production expertise to create a cartridge that alters the MSR 15 platform, unleashes shooters' long-range potential, and pushes ballistic performance to new heights.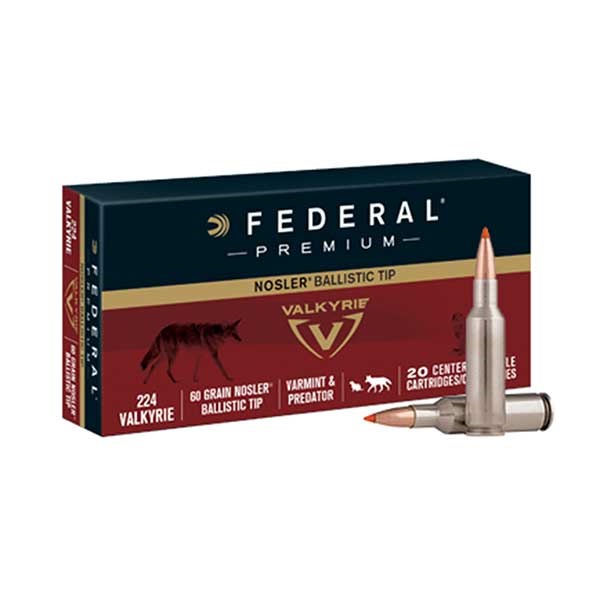 The Varmint and Predator Nosler Ballistic Tip 224 Valkyrie has extraordinarily flat trajectories and match accuracy that extends beyond 1,300 yards. The cartridge has less wind drift and drop than other loads in its class, as well as less than half the recoil of similar ballistics cartridges. The Varmint and Predator Nosler Ballistic Tip 224 Valkyrie, with its unrivaled selection of high-performance bullets, is an excellent choice for both long-range target shooters and hunters.
Federal Premium ammo may be used for everything from plinking to varmint or small-game hunting. Each bullet gives the shooter with explosive disruption, making it ideal for competition or an afternoon on the prairie.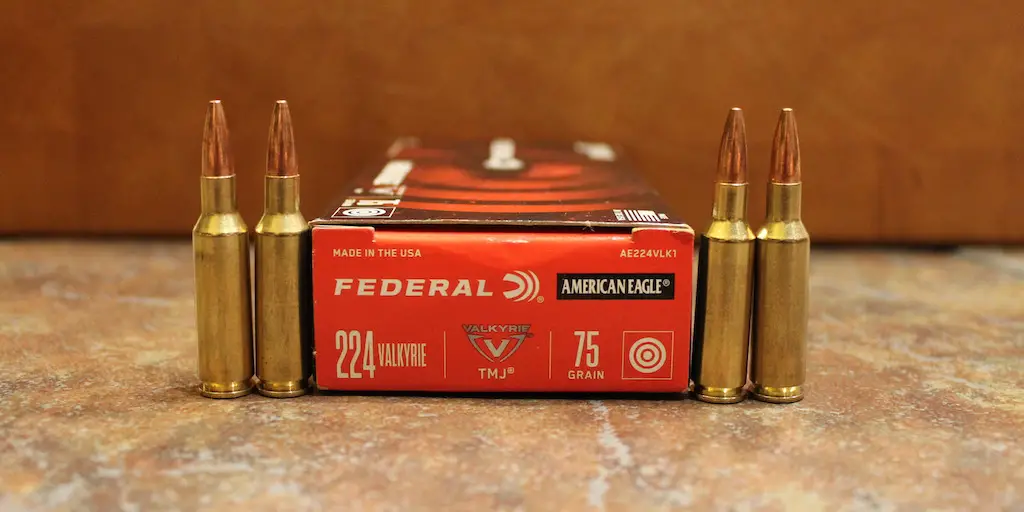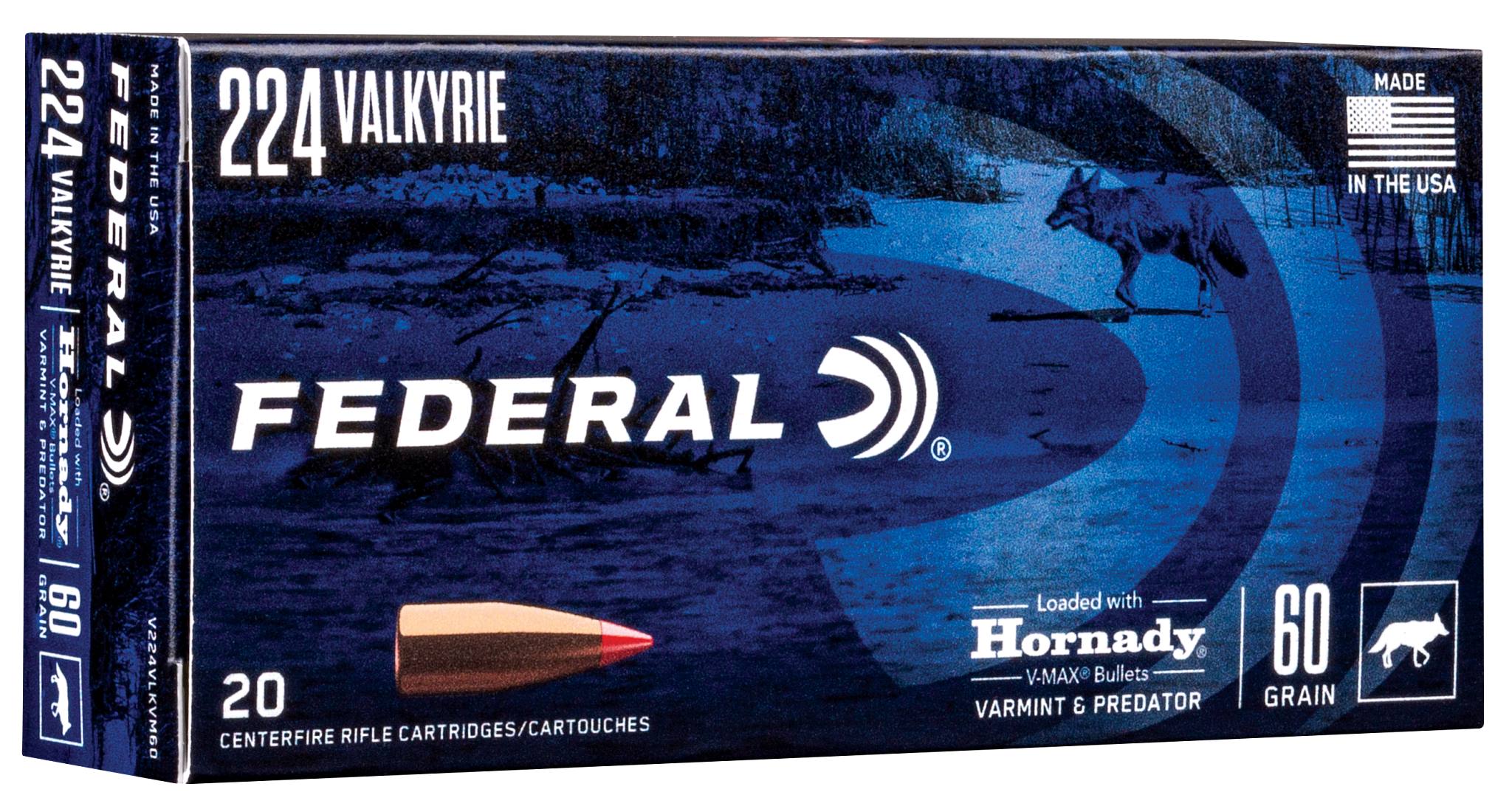 Nosler's Ballistic Tip Varmint Bullets are intended to expand violently upon contact. The bullet is tipped with a polycarbonate tip that rapidly drives back, causing the thin jacket to expand and fracture. The thick base minimizes distortion while firing, and the boat-tail shape boosts the bullet's ballistic performance. This ammo is fresh and non-corrosive.
Features
Produces the least wind drift and drop in its class
Significantly less recoil than other cartridges with comparable ballistics
Loaded with high-performance bullets
Better ballistic performance than any other AR-15 cartridge
Superb accuracy and extreme long-range performance in bolt-action rifles