high-quality, dependable goods. Vihtavuori has been manufacturing propellants for almost 80 years, and its comprehensive product line caters to almost every need. Vihtavuori powders are all manufactured in-house using nitrocellulose obtained from cotton linters.
­Vihtavuori N540 is a universal rifle powder appropriate for hunting and target shooting in a wide variety of medium-sized calibers. It's ideal for bullet weights ranging from.223/5.56 mm to.308 Winchester and 30-06 Springfield. The Vihtavuori N540 offers exceptional precision and clean burning.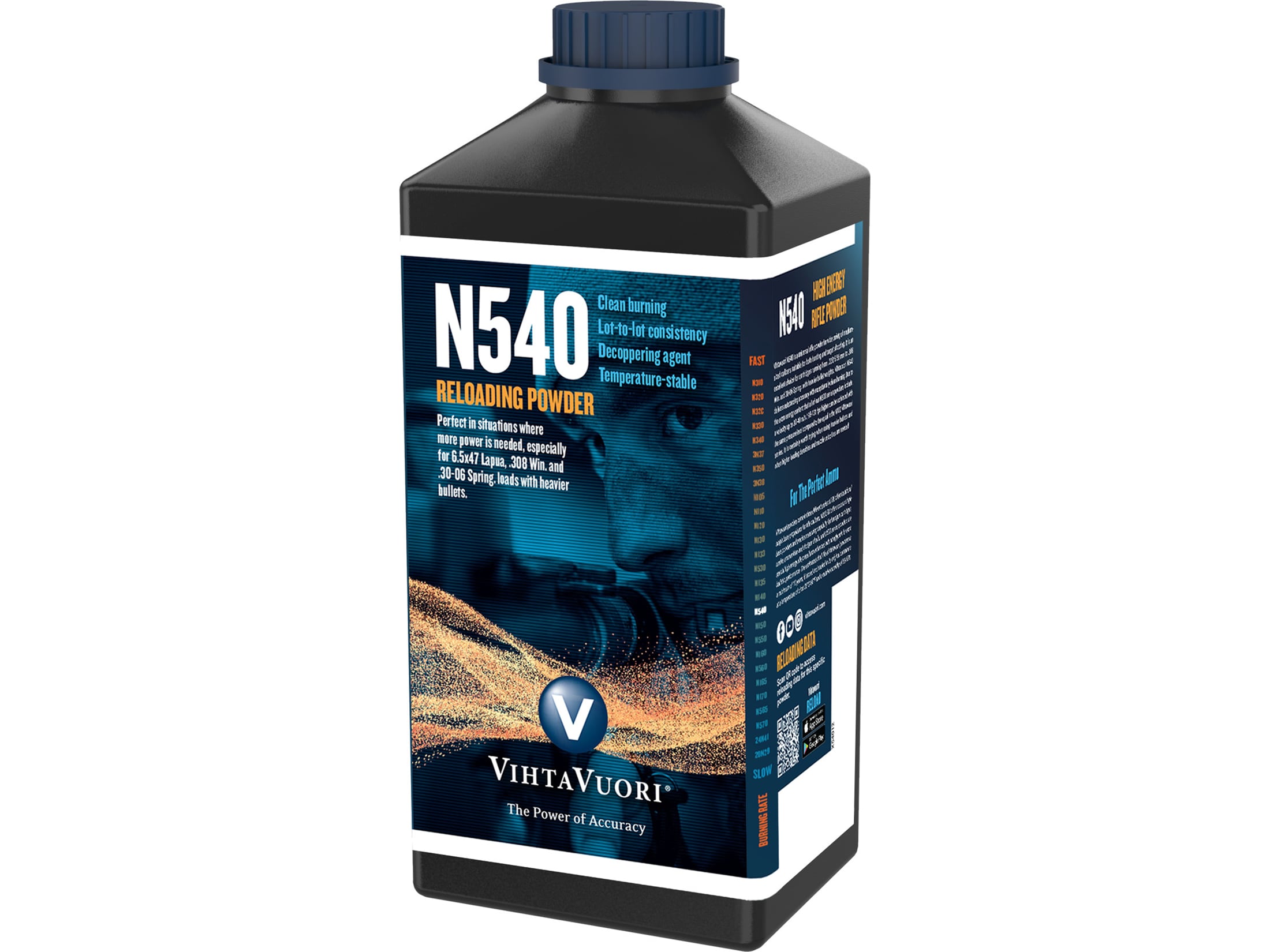 Due of the increased energy content in all N500 series powders, a velocity of up to 30-40 m/s higher may be achieved with the same pressure level as the equivalent in the N100 Vihtavuori series. When using heavier bullets and needing higher loading density and muzzle velocity, it's absolutely worth a go! Because of its symmetrical dimensions, the N540 meters nicely in reloading equipment and makes loading a breeze (1,0 mm length and 1,0 mm diameter).
Important further information:
Do not exceed the maximum loads listed in the reloaders guide when loading cartridges.
No two powders should ever be mixed together, regardless of their type, brand, or source.
Never substitute any other smokeless powder for black powder or any other black powder alternative.