Winchester AutoComp Smokeless Gun Powder Description
Since the late 1800s, Winchester Smokeless Powders have been available. Customers who have shot Winchester factory loaded ammunition know the grade of propellant they are getting from the first shot. Bring that quality to your reloading bench with the Winchester powder family.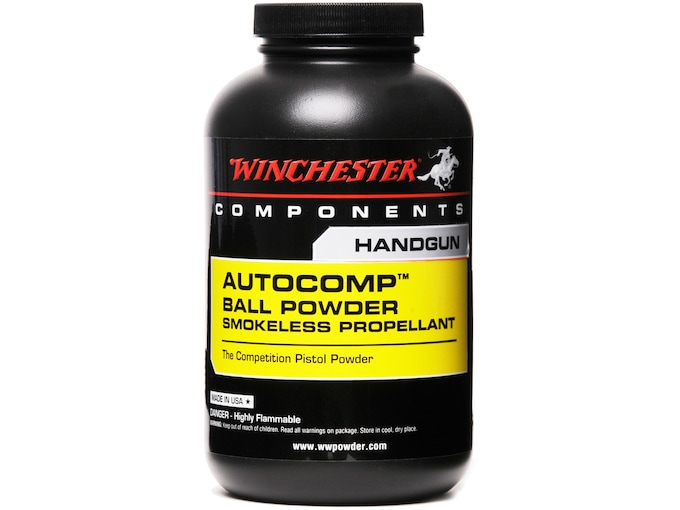 For competitive pistol shooters, AutoComp is the recommended powder. AutoComp powder, which performs admirably in the 38 Super, 9mm Luger, 40 S&W, and 45 ACP, can also be utilized in a variety of other handgun cartridge designs.
Other Important Information:
Do not exceed the loads displayed in the reloaders guide.
Never mix any two powders regardless of type, brand, or source.
Never substitute any smokeless powder for Black Powder or any Black Powder substitute.