Winchester Small Pistol Primers #1-1/2 Box of 1000 (10 Trays of 100) Description
In any shooting condition, non-corrosive Winchester Small Pistol Primers all-weather primers provide fast, dependable ignition while remaining non-corrosive. In order to ensure consistency and sensitivity, primers are constantly and rigorously tested in temperature and environmental conditions that are far beyond those encountered in normal use.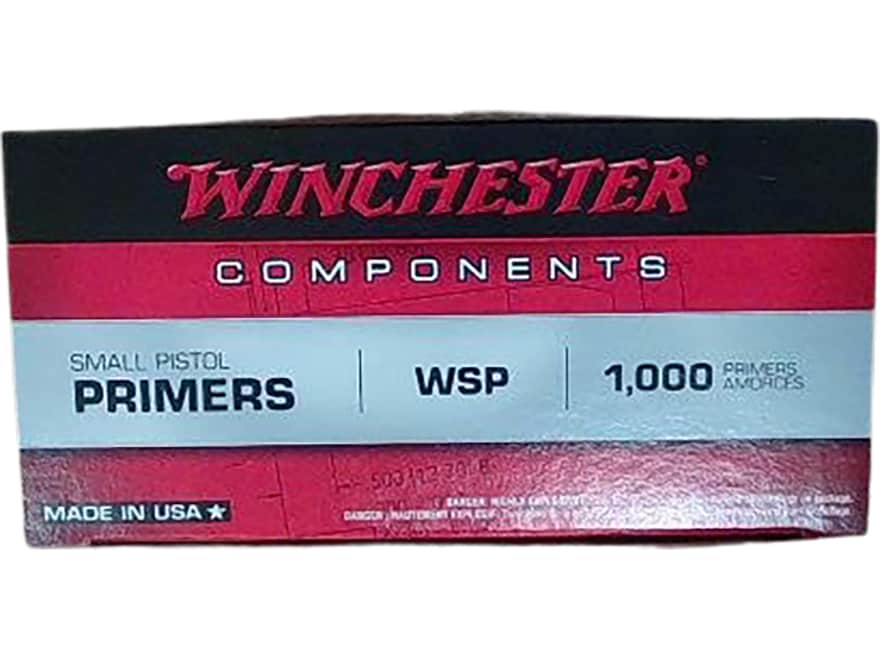 Enhanced sensitivity for more positive firing in all guns, carefully controlled weights of primer mixtures, consistency in size and quality, precise measurements with tight tolerances for anvil heights, and stability in extremes of temperature and humidity are all guaranteed by Winchester.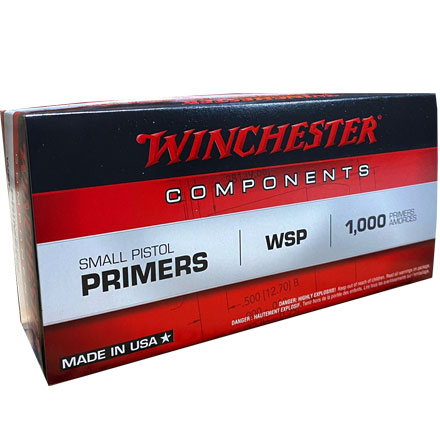 Information on the quantity:
10 Sleeves of 100 each in a box of 1000
5 boxes of 1000 in a box of 5000.